Again, thank you so much to everyone who entered!
Now, are you ready to know who won? :)
Coming in third we have...
You win delicious gingerbread scented lotion and body wash!
Coming in second place we have....
You win Danielle's custom made template!
And...
Our first place winner...
Drum roll please...
*dun dun dun*
(Yes I'm stalling on purpose. ;) )
You win Hannah's 'Whole Shoot 'n Match' blog design!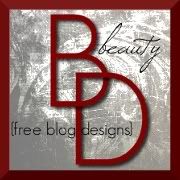 Ok, winners, I need ya'll to leave me your e-mail address in a comment (I promise I won't publish the comment if you don't want me to. Just say the word.) and I will be contacting you. And I need you to claim your prize sometime in the next two weeks, please.

Thank you so much, again! You all are amazing! :)