Another random post from Katie! Yay! Hehe ;)
"Guess What It Is" Winner
All of you were pretty much right. Congrats! They were my shoes. But...only one person said boots. And that would be
Danielle
! Good job, girl! :)
Here's a photo of what they look like...
I got to see it!! I was so happy! :D
And...guess what...
I loved it! Like seriously loved! I'm gonna ask for the DVD for my birthday. :)
HEllo highLIGHTS is having it's first photo contest! Eep!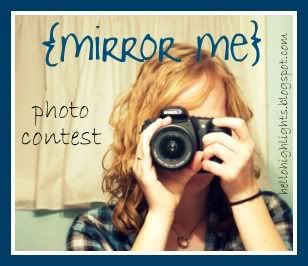 I'd totally love it if you'd enter! Check out the rules and prizes and all that jazz
HERE
.
You may have noticed that in my 'Blogs Close to my Heart' page the band I'm in has started a blog. My friend
Danielle
designed it and I absolutely love how it turned out! You can check it out if you want to. Just click
HERE
.
Anybody else getting lots of snow? Anybody else tired of it? Haha! Well...we got about 4 or 5 inches on Wednesday. And are supposed to get more Monday or Tuesday. When I heard that news I cringed. lol
I would post a photo of the white world we are living in...but I have failed to get out and take any. My apologies.
Well...that's all for now. You all have a fabulous weekend! :)