Hello everybody! Welcome back to iLove! I hope you all had fun with the challenge last time. I know I did. :) And I hope you all are ready for this week!
Here's my entry:
iLove the beach. (Betcha didn't see that coming! Haha!)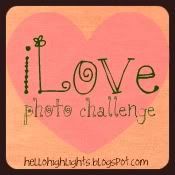 One photo per blog/person

The photo must be taken by you.

Please link back to my blog with the button above or a link.

Keep your photography pleasing to the Lord.